Editor Profiles
Senior Editorial Board Members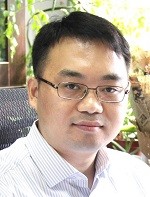 Dr. Shuhua Xu is professor of human population genetics and Principal Investigator of Population Genomics Group at the CAS-MPG Partner Institute for Computational Biology. He is currently holding the position of Max-Planck Independent Research Group Leader and a Distinguished Adjunct Professorship at ShanghaiTech University. He received his PhD at Fudan University, China. The Population Genomics Group led by Dr. Xu is using computational approaches and developing new methods to dissect genetic architecture of human populations, quantitatively characterize their admixture features, and reveal their migration history and adaptive divergence. Dr. Xu has authored many scientific papers published in Science, PNAS, The American Journal of Human Genetics, Genome Research, Molecular Biology and Evolution, Human Molecular Genetics, the PLoS and the BMC series. Dr. Xu serves as Editorial Board member of several international peer-reviewed journals such as Hereditas, Human Genomics, Molecular Genetics and Genomics, Scientific Reports, and BMC Genetics.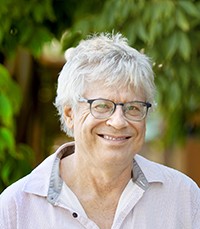 Phil Giffard is Head of Laboratory Science at Menzies School of Health Research, and a professor in the College of Health and Human Sciences, at Charles Darwin University in Darwin, in the tropical north of the Northern Territory of Australia. He completed his PhD in Escherichia coli genetics and physiology at the University of Aberdeen in Scotland in 1987. After post-doctoral studies analysing genes from oral bacteria at the Institute of Dental Research in Sydney Australia, he was an academic staff member and research at Queensland University of Technology in Brisbane, Australia, from 1993 until 2008 when he re-located to Darwin. His research has encompassed diverse aspects of molecular microbiology, genetic analysis technology, and bioinformatics, and their relevance to infectious disease. Recent interests have included the diversity and genomics of Gram-positive bacteria that are skin pathogens that particularly burden disadvantaged populations, and also the population structure of Chlamydia trachomatis in remote Australia. Phil has a long involvement in laboratory and bioinformatics capacity development, in particular what is relevant to remote regions. He was previously an associate editor of BMC Genetics before becoming a senior editorial board member of the re-launched BMC Genomic Data in Jan 2021.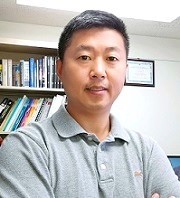 Dr. is Professor of Statistics at the Michigan State University. He completed his PhD in statistics from the University of Florida in 2005. His research has been focusing on developing novel statistical and computational methods with applications to genetic and genomics data analysis. Topics in his lab include, but are not limited to genome-wide association studies, gene-gene and gene-environment interactions, multi-omics data integration, causal mediation analysis, supervised and unsupervised learning, longitudinal and functional data analysis. Dr. Cui was previously an associate editor and deputy section editor of BMC Genetics before becoming a Senior Editorial Board member of the re-launched BMC Genomic Data in Jan 2021.
Follow